Step 10 - Theme Styles Settings
Still inside the editor from the last step, click on the three vertical dots  at the top right of the page, just to the right of the gear symbol. (You may have to close the right hand side panel to see the three dots). See screenshot below.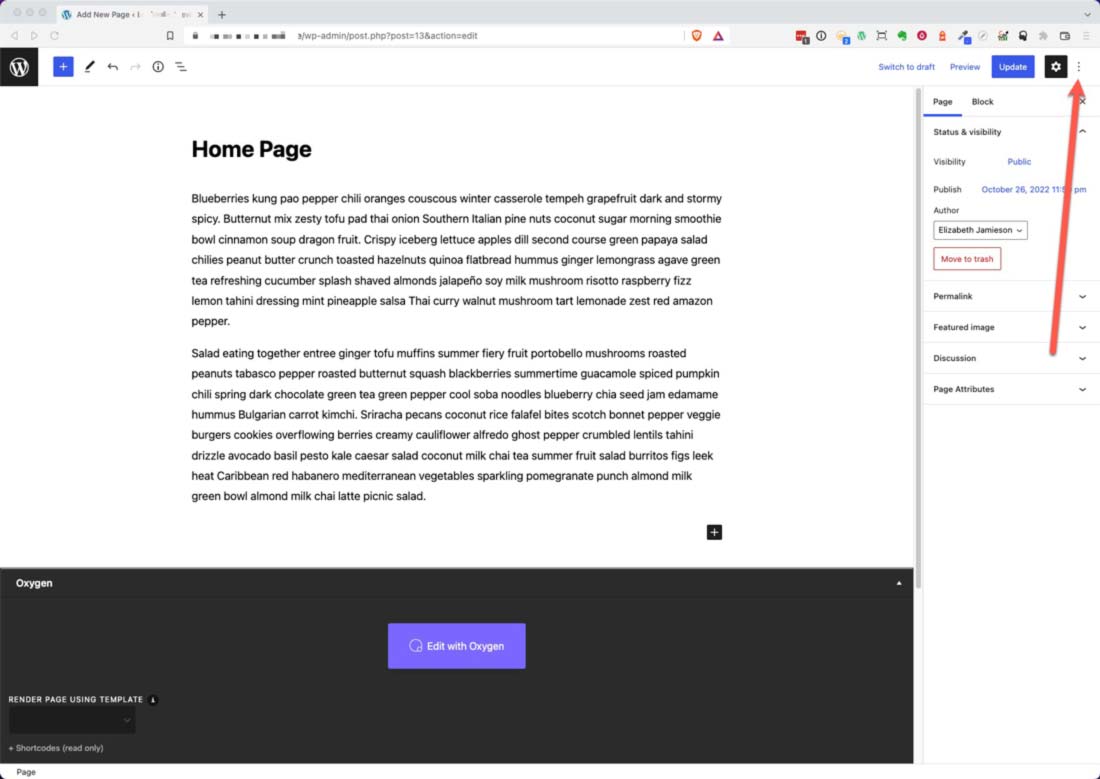 Next, click on Preferences, and then under Appearance disable the ''Use theme styles'' button.  After it is disabled, it should look like the screenshot below.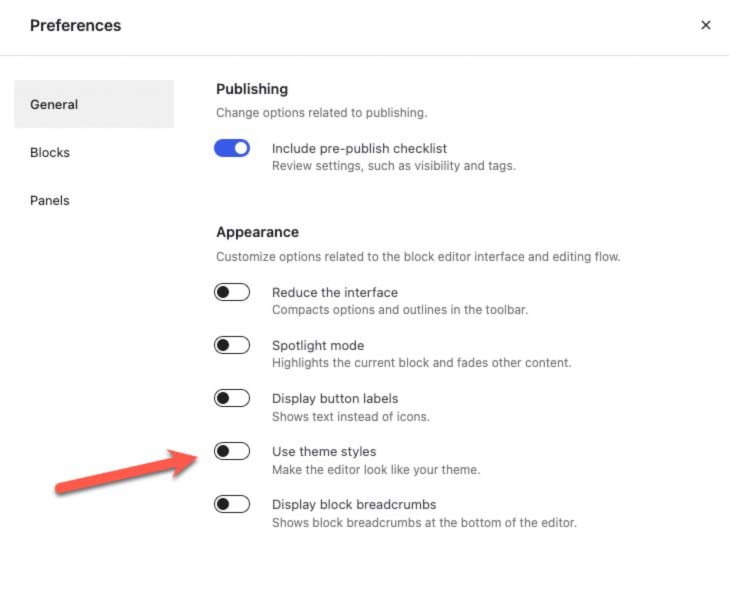 More Information
This setting messes up the CSS that we will use later, which is why we disable it now.  Always check new installs as this setting has a habit of resetting without your knowledge ... 
Other Steps In This Mini Guide