What s Is A Favicon?
A favicon is the tiny symbol that pays homage to your actual logo. It will be used by browsers to help identify individual pages on your site to users.
If you look at at the top of this page in your own browser now, you should see the curly "W" favicon I am using for WordStamped before the title of the page in the browser tab.
To create a favicon simple make an image in PNG format that is around 150px square and upload to your site's media library. Make sure the symbol you use is very simple and easy to recognise when viewed at about 12px square.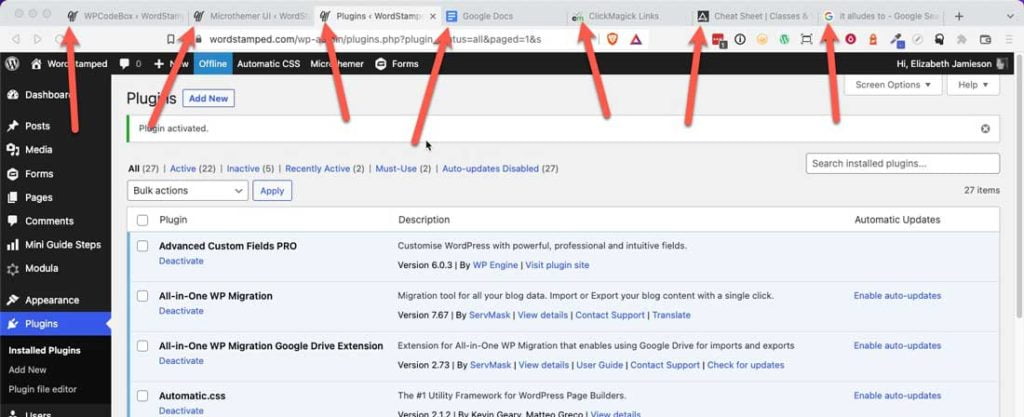 If the image you choose for your favicon is too complex or fiddly, it won't show up clearly and so wil be not help your site's visitors to easily recognose your tabs in their browsers. A favicon is an essential part of your branding.
Can A Favicon Be In Colour?
Yes you can use colour in your favicon. Many sites do. In fact, just looking at what I have open in my browser right now here are four examples of colour favicons.

They are in order
How To Specify Your Site's Favicon
It's easy to set up a favicon. Once you have a suitable image follow the instructions, to install your favicon.